Biodeg Goes Green
Biodeg have again demonstrated ongoing commitment to building Environmental considerations into daily operations, and sees Environmental Management not just as a bolt on addition, but as a fundamental element of business success.
To this end Biodeg are tackling the issue on several, complementary fronts.
We are establishing an ISO-14001 Environmental Management System (EMS) during which process we have achieved a major reduction of our energy usage and carbon footprint
We have demonstrated an ongoing commitment to reducing our environmental impact by the selection of safer, low impact raw materials with a cradle to grave examination of each product range and raw materials used. Where practicable we now preferentially select renewable resources in the development and manufacture of our products and formulations.
Carbon Reduction
We have demonstrated our commitment to a reducing carbon footprint by a 28% reduction in energy consumption powered by a major capital investment plan to which has achieved a 32% reduction in our water usage and water based effluent and is producing an ongoing reduction in our electricity and gas consumption.
Responsible Care Scheme
As part of the European chemical sector we continue to support the Responsible Care Scheme as a pro-active initiative of the chemical industry designed to promote Safety, Health & the Environment (SHE) matters and bring them to the forefront of an organisations operations.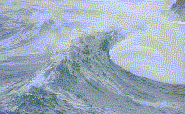 The UK has improved water quality tremendously over the last decade and now have some of the cleanest waters in the European Community

The Responsible Care Logo