Solvent Based Laminating and Coating Resins
Lamcoat 35 - good priming and wetting properties. Often used as a cover coat for difficult to wet or mixed surfaces. A general-purpose adhesive for bonding polyesters when cross-linked with a polyisocyanate. Details
Lamcoat 89 - a top all round performer with many uses.
Cross-linked with a polycyclic isocyanate for laminating a wide range of polymers and metals.
Used with linear polyisocyanates as a protective covercoat.
Widely used to bond inert fillers as part of decorative or primer inks.
This formulation demonstrates good priming properties for many metals and is often specified for high quality decorative or protective finishes. Details
Solvent Free Laminating and Coating Resins
Lamcoat 80 - solvent free linear polyester showing good adhesion to many polymers and metals. Frequently used for soft-feel cover coats and protective pots for cabling. Details
Hot-Melt Resins
We supply a wide range of linear and crystalline polyester hot melts in bead and pellet form to fill the needs of many traditional applications including protective coatings and cover coats.
Melt temperatures are in the range 50 to 180c with properties from highly crystalline to fully amorphous.
Please contact us with details of your application.
Applications of Cover Coats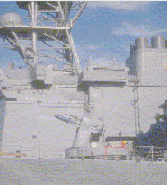 Protective cover coats are often used in hostile environments to protect sensitive equipment from the elements.
The versatility of polyesters with low application weights and high stability generates many uses in waterproof clothing and body armour.